FREE SHIPPING (DE) FROM 50 €  -  Sustainable books for your ideas.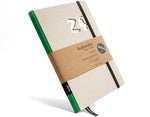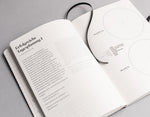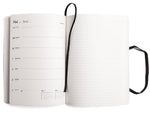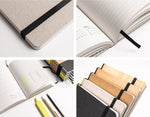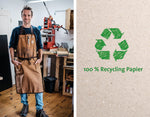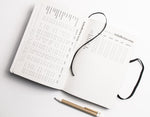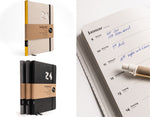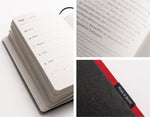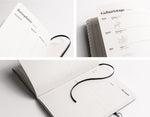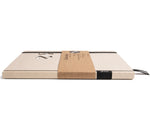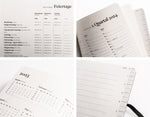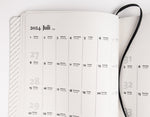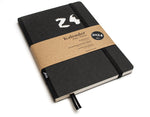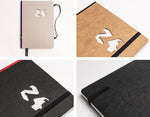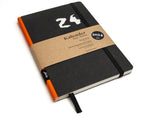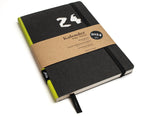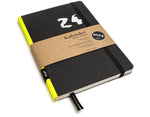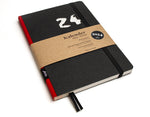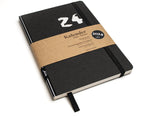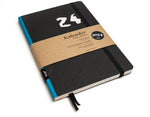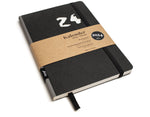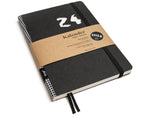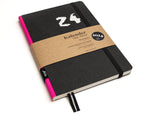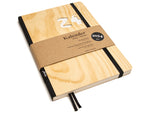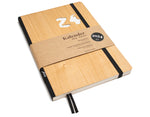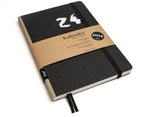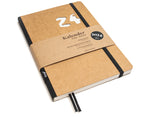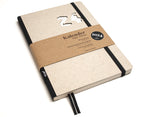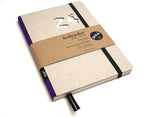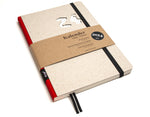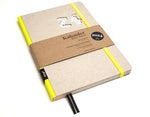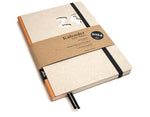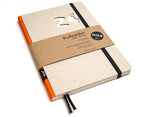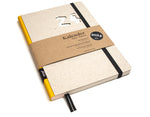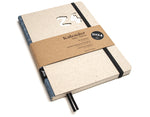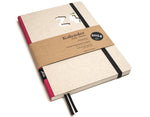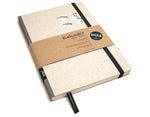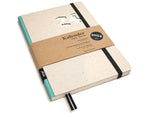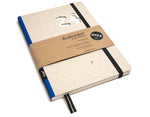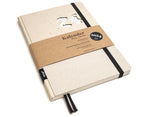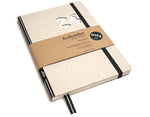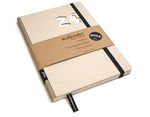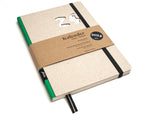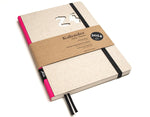 Pocket calendar 2024 "design calendar"
Regular Price

€34,90

Sale Price

€34,90

Regular Price

€34,90

Unit Price

per
Tax included.
Shipping
calculated at checkout.
Your more beautiful Design Calendar 2024 from typ helps you to successfully organize your day, your week, your month and your year 2024 to plan.
✓ Handmade in Berlin
✓ 100 % Recyclingpapier
✓ Climate neutralized printed
Your eco-friendly tyyp calendar 2024 is more than pure pocket calendar: He gives you tried and tested Time Management Methods the necessary clarity the hand with which you can achieve your goals and at the same time enjoy your time. Organize your thoughts, write down your tasks so that you don't forget anything and rely on it. leave you to coach, learn through reflection exercises know better and plan your day and week in the way that works best for you. Your Pocket calendar 2024 helps you yours priorities and your Structure to reset and yours Goals to reach!
In addition, your more practical type calendar 2024 with a weekly layout, there is plenty of space on two pages: on the left is the weekly planner for appointments, on the right a whole free page for notes and reflection. That book cover of the sustainable pocket calendar 2024 can optionally off 100% Recyclingkarton in different colors or off real wood exist. Also the right one Bottom color out Fabric you can choose yourself. Design you yours extraordinary pocket calendar 2024 the way you like it best!
size and dimensions
Pocket diary 2024 A5
Dimensions: 148 x 210 mm
book cover out 100 % Recyclingkarton or real wood
White recycled paper (matt, 115 g/m²)
Climate neutral printing in silver & black with organic colors
thread stitching (particularly durable, lying flat)

Bilingual in German and English

160 pages of content

Elastic closure

round corners

bookmark ribbon

Weight: 295 grams

Design & Handmade by tyyp Berlin
contents
Year overview 2024

Holidays Germany & Austria 2024/24

School holidays Germany, Austria

Birthday Calendar & Zodiac

12-month overview: Plan your month, keep track and set goals

exercises for self reflection - Find out what you want and reset your priorities:

What does my day look like and how do I plan it successfully? (life situation, values & goals)
When am I most productive, when do I need breaks? (Inner clock)
How can I organize my week so that I am in tune with myself

find? (Strategy)

2 x weekly plan for your most important regular appointments

Travel planner for your vacation 2024

Notes page for your favorite wine

Notes pages for your tastiest recipes

108 pages weekly calendar: January - December 2024

Practical weekly layout, flexible for different users: the weekly planner for appointments on the left, a whole page on the right for notes and reflection

1st quarter of 2025 as an overview

Year overview 2025

note pages
material and texture
Your special calendar 2024 from typ is not only fair and consistent in Handwork produced, but also climate certified (Climate Partner ID: 16733-2110-1001) and exclusively with Organic colors printed climate-neutral. Of the lovely Pocket calendar 2024 consists high quality Recyclingpapier. Thanks to the stable book covers out 100 % Recyclingkarton or real wood as well as the durable thread stitching, those by one noble Italian fabric decorated, yours loses cooler Design Calendar 2024 not in stability even after prolonged use. That Recyclingpapier yours tyyp calendars 2024 bears the "Blue Angel" eco-label. Of the Recyclingkarton is certified with either the "Blue Angel", "PEFC" or "FSC Recycled" seal. All type calendar are vegan.
manufacturing
We at typ not only develop the design, but manufacture yours Pocket calendar 2024 also fair and consistent by hand. The vast majority of work steps are completed without the support of large machines. This allows us to guarantee artisanal highest quality. The unusual design calendar 2024 are in cooperation with the Union of Social Institutions People with disabilities handmade.