FREE SHIPPING (DE) FROM 50 €  -  Sustainable books for your ideas.
imprint
tyyp®
Christoph Andrews
Freedom 12a / b
12555 Berlin
Germany

Tel .: 030 - 650 109 10
Email: info@tyyp.de

Sales tax identification number according to § 27 a sales tax law: DE238441958

Platform of the EU Commission for online dispute resolution: https://ec.europa.eu/consumers/odr

We are not obliged to participate in a dispute settlement procedure before a consumer arbitration board, but we are ready to do so.
tyyp® is a registered trademark (DPMA) of Christoph Andrews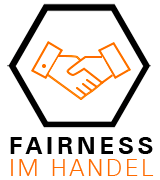 Member of the "Fairness in Retail" initiative.
Further information:
https://www.fairness-im-handel.de