FREE SHIPPING (DE) FROM 50 €  -  Sustainable books for your ideas.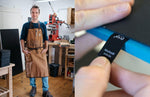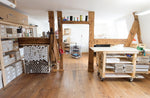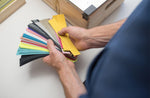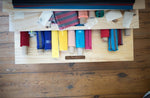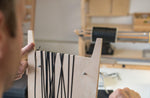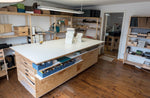 Sustainable & environmentally friendly stationery
Regular Price

$0.00

Sale Price

$0.00

Regular Price

Unit Price

per
Tax included.
Shipping
calculated at checkout.
We help companies create great custom notebooks & design folders.
As designers and craftsmen, we know that you are always looking for beautiful things that should be practical and durable at the same time. This is especially true for the communication of a company and its brand.
At tyyp, we manufacture paper products by hand. Most of the work steps are carried out without the support of large machines. There are good reasons for this: quality craftsmanship and the possibility of producing small runs of beautiful design products.
Our specially developed modular system for materials allows us to manufacture the products quickly. Many parts are used equally for different products and are thus prepared in stock. This enables us to offer design products at fair prices.
If it does happen again, we work closely with Berlin workshops for people with disabilities.
Founded tyyp by Christoph Andrews, a native of Berlin and product designer. The name tyyp is derived from the "Typography" and the English word "Type" from. The choice of this name turned out to be appropriate, because the typography relates in the traditional sense to the art and craft of printing and today to the design process with fonts, images and graphic elements. And the English word "Type" means font and also brings tyypmany levels of meaning with it.
Environmentally conscious and climate-neutral production

End of 2021
Of course we produce with 100% green electricity. In addition, we are working on the certification of our company and the certification of the products in order to ensure this kgenerate limaneutral. The process for this will take a moment because we all do CO2-Sources must be determined in detail in order to be able to compensate for them.
engagement
In 2019 we founded the first online marketplace for our own products from workshops for people with disabilities.
Have a look: www.werky.de
Your online marketplace for social, fair and sustainable products. ✓Secure payment ✓Products from workshops for the disabled ✓From Germany ✓Fair ✓Bio ✓Vegan
Awards
April 2019
nomination at the German Design Award - awarded by the German Design Council in April 2019 for the product "Pen holder with elastic band".
July 2012
ADC (Art Directors Club, Germany) Award for "Typography as an object"
tyyp environment
We are convinced that small things can also make a big difference. That's why we signed the Sustainable Design Charter.


AGD - Alliance of German Graphic Designers
Sustainable Design Charter
www.agd.de

- We only process papers with an environmental certificate.
- We work with suppliers from our region.
- We have production in our region.

We pay attention to these certificates:

FSC Forest Stewardship Council
www.fsc-deutschland.de

Blue Angel
www.blauer-engel.de

Sustainability Council
www.nachhaltigkeitsrat.de 


SKU:
Weight:

0.0 kg

Product Type: Unknown Type
Brand: tyyp